Who doesn't love a meal you don't have to cook AND saving money? Fast food can be a real treat after a long, tiring day of work, something quick and delicious for the kids if you're a busy parent on-the-go, or if you're just a burgers and fries kind of person. Whatever the reason may be, sometimes we always resort to getting a quick bite to eat at our local fast food chain. In most cases being broke and trying survive without your stomach being to your back is the real rationale, rather than the convenience. Trying to make those last savings stretch until payday is a real struggle, but it isn't impossible. Behold: the fast food dollar menu item list that will feed you well for $5 or less.
1. Jack in the Box 2-for-$1 Tacos
If you're lucky enough to live near a Jack in the Box, then you know about their famous 2 for $1 tacos. Of course they aren't anything authentic, but it is the best fast food deal you can get. Hard shell tacos filled with meat, cheese, and if you're lucky you'll actually get enough lettuce on it for at least some freshness.
---
2. Wendy's 4 for $4
Wendy's 4 for $4, aka the fofofo (if you know, you know) is an iconic value meal that swept the nation in October 2015 and has been the go-to value meal since. A sandwich, fries, nuggets (with your choice of dip) and a drink for $4. What's really great about Wendy's famous combo deal is that it keeps getting better. You can now choose between nine combo choices that varies between burgers, chicken sandwiches & chicken wraps.
---
3. Taco Bell's $5 Boxes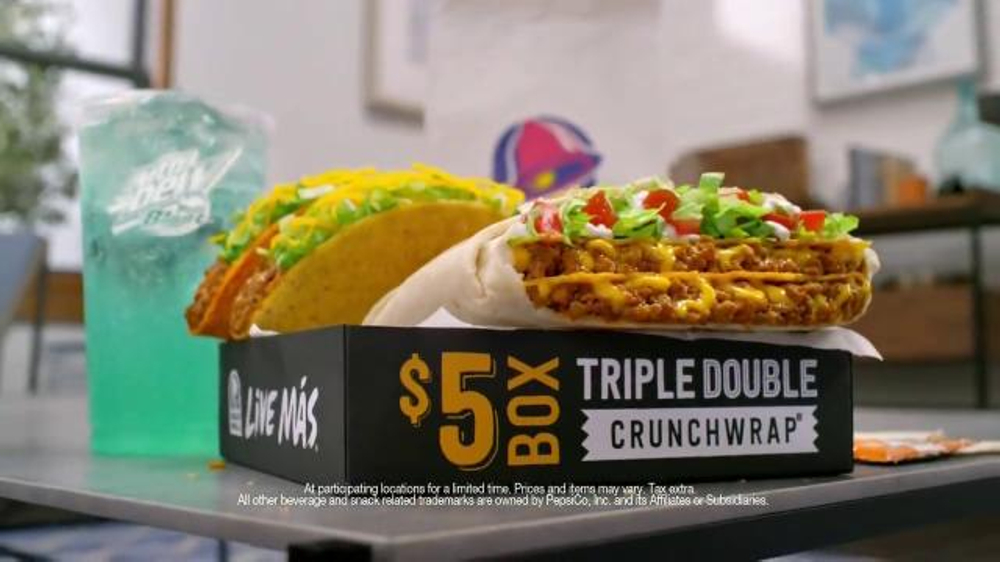 Taco Bell is always releasing a $5 box that contains their newest and popular menu item. Whether it was the nacho fries, the naked chicken chalupa, or what's more to come, the $5 box is definitely a menu deal that you don't want to pass up. Along with the main menu item, the box can also come with a variety of other menu items: one or two tacos, cinnamon twists, nacho fries & a drink.
---
4. McDonald's 2 for $5 deal
What would a fast food ranking be without Mickey D's? Whenever McDonald's unleashes a deal like this one, it shouldn't be taken for granted. McDonald's re-introduced their 2 for $5 deal back in May 2019 for a limited-time only. I guess getting both a Big Mac and Quarter Pounder is a privilege, not a right. With it being such a popular deal, it's almost certain that McDonald's will release it again in the future, so don't give up hope.
---
5. Carl's Jr $5 All-Star Meals
Carl's All Star meals have been some heavy hitters since they first made it to the menu in 2017. There are four variety boxes to choose from and all of them come with fries, a drink & a cookie. Fun fact: I never knew Carl's Jr. had hot dogs until these meals came out, and it wasn't too bad.
---
6. KFC's $5 Fill-Ups
Sick of burgers and tacos yet? Here's a fried chicken deal to ease your spending. KFC's $5 fill-up features some of the mouthwatering chicken, with your choice of sides, a drink & a cookie. Nothing out of the ordinary here, just a good ole chicken meal for $5.
---
7. Burger King's 10-piece chicken nuggets for $1.49
Almost unbelievable to this day. While McDonald's chicken nuggets are forever unbeatable (debatable), Burger King's are not bad at all! Ten crispy and juicy nuggets for $1.49. A deal that you don't want to pass up if you're near a Burger King with an empty stomach.