One of my favorite things about being into business and entrepreneurship is the inspiration I have and the admiration I get for people who launched a successful company. I started reading a book called 'Power Your Happy' by Lisa Sugar, and the title alone really got me.

Power Your Happy: Work Hard, Play Nice & Build Your Dream Life
Lisa Sugar is the co-founder of the celebrity news & culture website popsugar.com. Lisa and her husband Brian Sugar founded what is now a large media & tech company, in 2006 as a simple pop culture blog. 'Power Your Happy' is Lisa Sugar's tell-all master guide on how to live a happy and successful life. Today I answered 12 questions from the book about morning routines, productivity, money & more.
1. "When do you feel most energized?"
The time where I feel the most energized is definitely after I've eaten breakfast There's nothing better than that first meal of the day, which will most likely consist of a homemade breakfast burrito and some cold fruit. Sometimes I will even have something simple like a protein shake or smoothie when I'm on the go. And COFFEE. Oh, how I can't go on without my coffee. Hot coffee with a little cream & sugar, or I'll even have it iced or blended. Either way, I have learned to love and value eating breakfast because it really gets me going.
2. "What will you wake up early for?"
Waking up early is something that I definitely had to get used to doing. Like really forcing myself out of a warm bed was the hardest thing I had to learn, but it has helped me take control of my day. I meditate for about 5-10 minutes to gather my thoughts and relax my body through breathing techniques taught by my therapist. That way, I can feel refreshed and ready to get everything I need to get done for the day. Checking emails, meetings, writing articles and going to appointments & seminars are some things my schedule consists of. I really want to get used to staying busy because one day I want article writing & owning a media company to be my full time job.
3. "What do you stay up late doing?"
During the times where I find myself up late, I am usually working on articles or creating meeting and work schedules for the rest of the week. I also have a habit of listening to up to 3 podcasts some nights, mainly about beauty, business & finance. If I ever stay up late nowadays, it's to work towards my company.
4. "What do you never get sick of talking about?"
I will never get sick of talking about where I wanna be in five years. It just makes me light up inside and I get pretty emotional. I picture a beauty, stable & free life, which is completely in contrast from the childhood that I dealt with. I'll talk about writing and business until I'm blue in the face. My website is my baby that will grow up to be a beautiful media empire.
5. "What do you want to spend a chunk of money on?"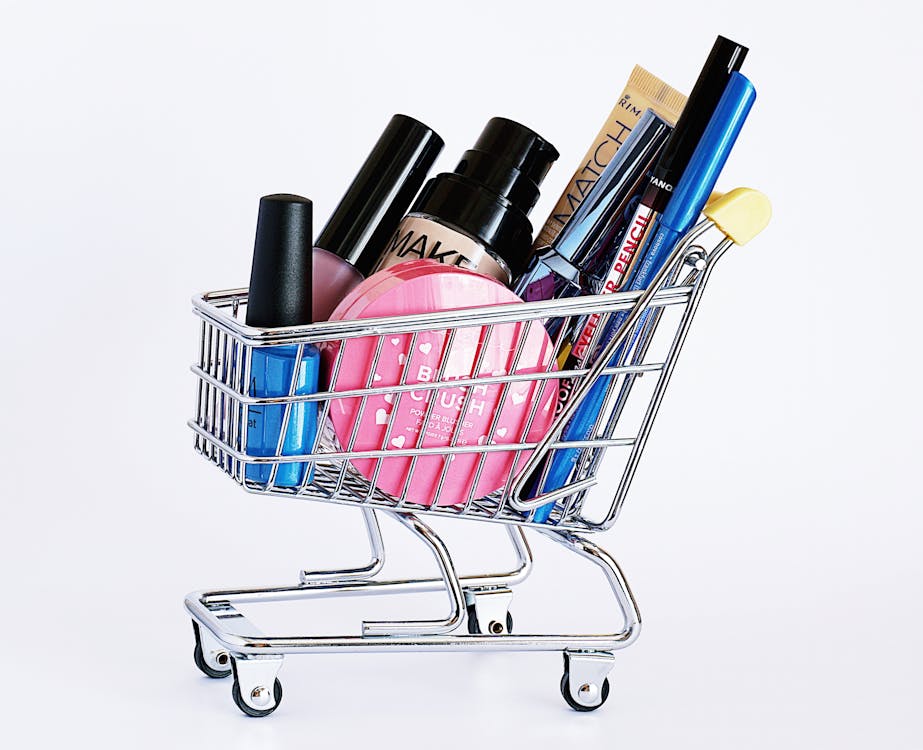 Honestly, I know I'm going to splurge on makeup & skincare, so I might as well admit it. Investing in myself makes me feel good. I'll be the first to admit that I love the Bourgeoisie, high-end brands. Hey, I grew up poor. It will be nice to be able to afford expensive shit. Also real estate is another, because I need a sick pad. Most of all is my company, because it's important to reinvest back into the business.
6. "What do friends come to you for advice on?"
I don't know if it's because I have started a company along with a day-job, but it's always about job & career stuff. They're always asking for my input on what the heck they should do with their lives, because it's pretty common for someone in our age group of 21-25 to not know what they want to do. Honestly, a year ago I was in the same position, but I knew what I loved to do so I just went for it, and that's the same advice I give them. What do you LOVE to do that you could turn into a career? What do you never get sick of talking about? Of course, it definitely doesn't hurt to have a day job in the meantime.
7. "With friends, are you the one who makes plans or the one who goes along with them?"
I am definitely a bit of both, but I don't like making plans too much or else I will feel like the mama bear of the group. Sometimes I just like to go along with it all. Our Friday nights could be so unpredictable and that's what makes it exciting. One minute we could go see a movie, the next we are on the pier watching the cool boats go by. Also, one of the reasons I love living in a beach city!
8. "What was your favorite subject in school?"
ART! Drawing, painting, ceramics and graphic design made school bearable. It brought a burst of creativity and excitement to my day. It was an escape from all of the subjects I didn't quite enjoy at the time like math or history. English was my second fave, which is how I learned to love writing. I'll never forget my 12th grade English teacher.
9. "What was your favorite extracurricular activity?"
I joined my school's female leadership academy in the 10th grade during a time in my life where I was going through a lot of trauma & abuse. Female leadership academy was a program that taught young women female empowerment, financial stability, how to go for promising careers & eventually preparing us for a higher education. I still cherish every moment (except one girl who I still don't know what her problem was with me" that I spent there. We met twice a week after school to plan fundraisers, field trips, listen to guest speakers and have parties. Best part of high school.
10. "What extracurricular activity did you try but hate?"
Piano… *gag*. Honestly, it wasn't even about the piano because pianos are beautiful and elegant and stuff, but the instructor made the experience not-so-beautiful for me. The absolute worst music teacher I've ever came across. Just bitter, rude & loud for no reason at all. I think he has ruined learning piano for me forever.
11. "What weird hobby did you have as a kid?"
I don't know if this is weird, but during Myspace days, I would decorate people's pictures for them (for free) using Photoshop. It was called a "Premade" and it took a lot of time and effort. I guess it was my first little taste of running a graphic design "company", ha! Although my parents definitely thought it was weird, because the computer was flooded with colorfully decorated images of people. All I heard all the time was "who are these people?!"
12. "What's one passion or interest you think you could never turn into a job?"
For myself, it would have to be painting, only because I don't think I have the skills to paint for a living. Scratch that, I definitely know what I don't have the skills to paint for a living. I like to paint for fun and for therapy, that's all. And usually it's of sloppy nonsense, but like I said, FOR FUN ONLY.
This post is not sponsored by Lisa Sugar, PopSugar, or any of its affiliates. This post however does contain Amazon Affiliate link(s).