When it's reached ridiculously low temperature levels outside and you're fortunate enough to be wrapped up in your cozy blanket all day, there just might be something missing. Where I'm from, we're dealing with the coldest Winter we've had in decades. My favorite part of cold, winter days are the chance to eat something warm and delicious. There's nothing better than devouring a bowl of juicy, warm homemade deliciousness when you've been freezing your butt off all day long. Homemade soups, chili, pastas or any other warm comfort foods that will lighten your spirit and give you a warm feeling, literally.
The Crockpot has become one of the most fascinating and popular ways to make dinner. A crockpot (also called a slow cooker) simmers your food at a low temperature and can take 8-10 hours or less (depending on what you're making) to get your food done, but it definitely has its advantages. Think about getting up in the morning, and already having your dinner prepared and being cooked. You can go on about the rest of your day, handling all of the important business that life offers, and before you know it, eight productive hours have gone by and all that time your dinner was being cooked already.
As a warm and kind gesture to our readers, I would like to share some delightful Crockpot recipes that I came upon on the web, so that you can have a hot and hearty dinner you deserve while battling this cold Winter weather. Plus, if you own a Crockpot and don't know what the heck to make because there's thousands and thousands of recipes out there, you're very welcome too.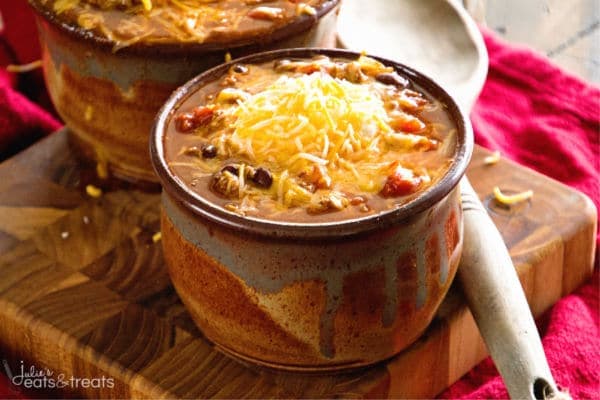 This is coming from one of my all-time favorite recipe sights. When it comes to cooking and stirring up something delicious and delightful, Julie's Eats & Treats never disappoints. Chili can be the warm and hearty dish that we need on cold winter days. For Julie's recipe, she combined the usual chili ingredients along with some essential spices and seasonings that just gives chili that kick that it needs. Click on the link above to check out Julie's crockpot chili recipe!
Skinnytaste is a website that would be valuable to anyone who actively lives or is seeking to live a healthy lifestyle. You can find the calorie count for their recipes and a recipe key for vegetarian, keto, paleo and other lifestyles. Today their chicken enchilada soup caught my eye, and the fact that there's a crockpot recipe for it is brilliant. Chicken enchiladas are my cup of tea, my guilty pleasure, my comfort food. Well how about a hot, steamy & scrumptious soup-version?
---

Crock-Pot SCCPVL610-S-A 6-Quart Cook & Carry Programmable Slow Cooker with Digital Timer Stainless Steel
---
The Recipe Rebel's: Italian Chicken Noodle Soup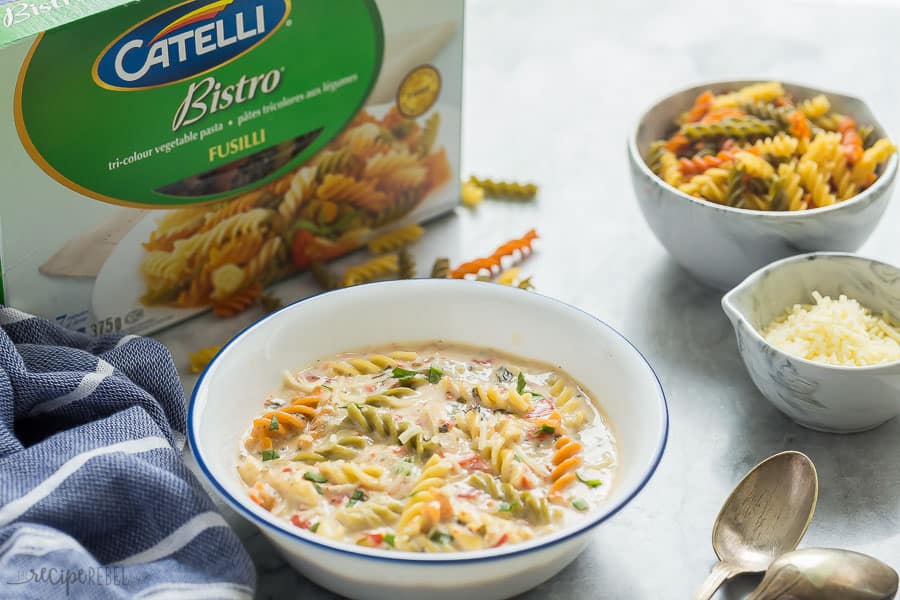 On cold, winter days, there's nothing I crave more than chicken noodle soup AND Italian food. So I am super grateful to have come upon this Italian-version of a classic homemade favorite, chicken noodle soup by The Recipe Rebel! This creamy chicken noodle soup is made with Italian pasta, Parmesan cheese & the essential Italian herbs and spices such as oregano and basil. What a fine take on the classic soup dish!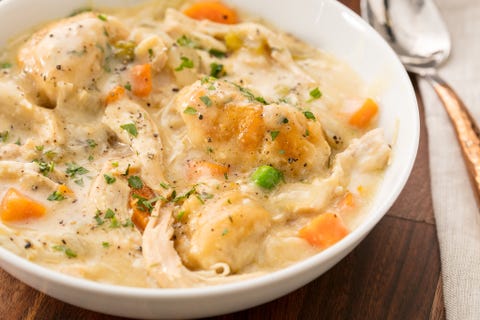 Delish is always giving us something to drool over, making it one of my top favorite foodie sites. Chicken and dumplings is a comfort food that many of us grew up to enjoy, so it definitely belongs on this list. To cook chicken and dumplings in the slow cooker, you wanna cook the chicken part of the recipe first, then for the last part add in the biscuits! Delish has it all figured out for you on their site (click the link!).
Twist things up by making your very own pork ramen at home – via crockpot. A steaming bowl of ramen would be delightful on any day, but try making it on the coldest of days. Pure heaven. Betsy's Life has got you covered with this slow cooker pork ramen soup recipe – filled with the best of the best. Pork shoulder, fresh ginger, chili paste, mushrooms and more ingredients that makes this ramen soup work slow-cooking.
Both cajun and seafood lovers can share the joy of this creole cuisine. Sausage and seafood gumbo has been a childhood favorite of mine with relatives and ancestors who come from Louisiana. Taste of the South Magazine has cooked up the perfect Gumbo recipe for your crockpot! Pounds of fresh seafood, sausage, & vegetables all slow-cooked in a roux!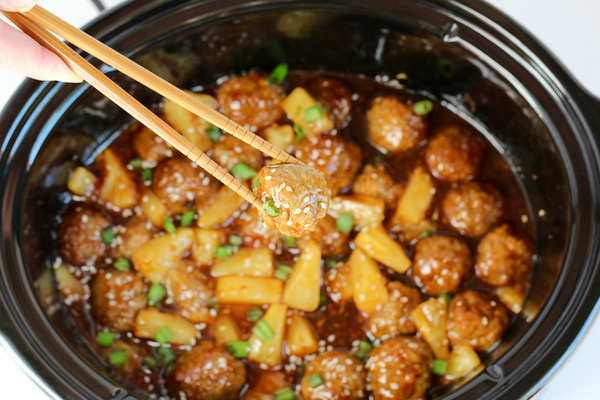 This recipe just may be something truly special. It's not only a delicious and hearty meal to devour and enjoy when you're freezing your butt off – but it only take FOUR ingredients. The Frugal Girls has delivered a money-saving crockpot meal to us with their Teriyaki Meatballs recipe. The prep time and cook time for this recipe couldn't be anymore impressive, as it only takes 5 minutes to prep your ingredients and 2 hours to cook!
---

Crock-Pot 6-Quart Cook & Carry Manual Portable Slow Cooker, Stainless Steel