It's 2:00 PM wherever you are. You had a long morning of running errands, most likely dealing with the annoyances and dilemmas of everyday life and you really don't feel like getting off of that comfortable couch of yours. But that burger. Oh, that delicious, juicy, burger that you are ever-so craving is calling your name. Wait, you also hear a side of fries shouting for you along with that burger. Sitting in front of your TV watching the fast food commercials fly by is driving you insane, but you just spend 2+ hours out already and you can't bring yourself to start that car again. It's okay. You are tired and hungry my friend, but you are not out of options.
For whatever the circumstances may be, there are people out who can't go out and get a bite to eat whenever they want to. In this amazing world of modern technology and new features and apps that make our lives about ten times easier, we can much more than ask our virtual assistants where the nearest Italian restaurant is or where is the closest place you can grab some amazing shrimp tacos. We can do more than calling a ride-sharing service to pick us up and take us to the grub. If you were to tell me that any restaurant or fast food place could be delivered to my house like 15 years ago – well, even my (introverted yet feisty) seven-year-old self would tell you to stop dreaming.
Any (but not all) restaurants? Yes, nowadays you can get more than pizza, Chinese or Indian food delivered your way. McDonald's, Subway, Chili's, Cheesecake Factory, Taco Bell, Wingstop, Dunkin Donuts, Olive Garden, Five Guys, Panera Bread, Jack in the Box, Wendy's, TGI Friday's, KFC, Denny's, 7-Eleven, your local, not-so-well-known Mexican restaurant you hold close to your heart so dearly because they've never let you down with their Carne Asada burritos… shall I go on? A majority of fast food chains and restaurants have joined the food delivery game and pretty much vowed to not leave any customers behind, including the ones who's car just got towed and all they want is a meatball sub.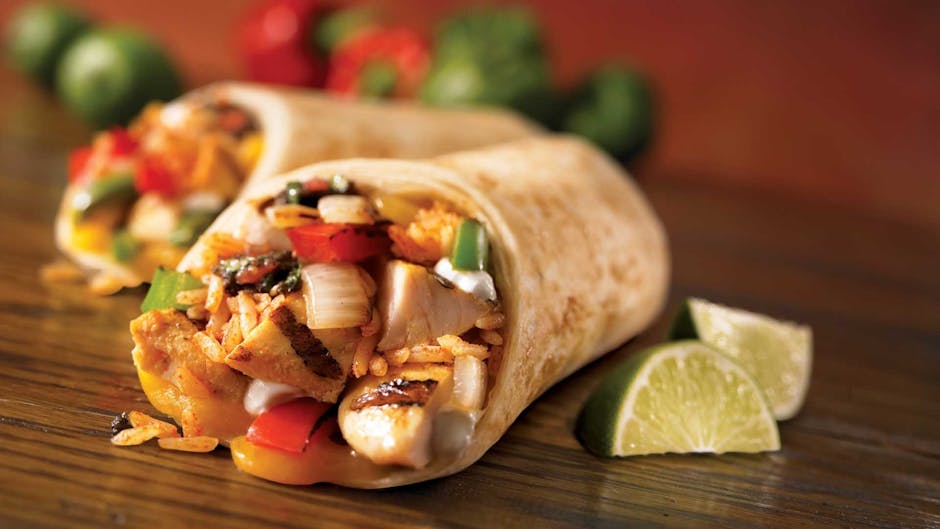 Food delivery apps are simple as can be, and you are only a couple of buttons away from getting the meal you desire delivered to your home. If this doesn't make life so much easier for so many people then I don't know what will. But there may just be one dilemma that those who seek food delivery apps have to face. Which one is worth it?
1) Postmates
If anyone were to ask me how they can get their favorite food from their favorite restaurant delivered to them, Postmates would be the #1 answer to come out of my mouth. Postmates was originally created in 2011, but officially became good as gold in 2014 when the company achieved their millionth delivery. Since placing my first Taco Bell quesadilla order with the app, I have always found myself going back to make a quick food delivery. Luckily, I haven't experienced any wrong orders or missing items – other than a courier accidentally ordering bacon on my burger, which counts as a win for me.
2) GrubHub
New Years Eve of 2017: no car & had to get snacks and drinks for the festivities that I planned for the following night. Luckily I happened to have heard of GrubHub and wanted to try out the app to see if they were as good as Postmates. I made a 7eleven order for some chips, dip & sodas. I was pleased with how fast my delivery took but there was one problem that still irks me to this day. My delivery guy didn't provide any type of bag for my items. He just handed me my items one by one, which were family-sized bags of chips and 20 oz sodas. It's possible that I could have dropped my items, and GrubHub would have ranked last on this list. Though, I do appreciate the fast and simple service.
3) DoorDash
DoorDash is yet another courier service created by a group of Stanford students back in 2012. It has very much in common with other food delivery apps, which is delivering food from restaurants on-demand. Pretty simple and straight-forward. I don't see anything with DoorDash that makes it "pop". That makes it stand it from all of it's competition. And for that reason, along with average-to-below reviews of the service's inability to delivery more than half of the orders that customers have requested, Doordash stands at #3.
4) Uber Eats
After the massive success of their billion dollar ride-sharing app,  I guess the Uber thought that life should be made way easier than catching a ride for a bite to eat. Uber Eats launched in 2014 and made it known for their users that their meal is only a few buttons away. Like other delivery apps, not all Uber Eats couriers are perfect. But with an overall rating estimate at 2 stars, and some awful instances where customers experience items being missing from orders, Uber Eats is ranked last on this list. Uber itself is a company that has some scary instances happening with their ride-sharing service, and I can see that their making it no better with their below-average courier app.
*This article is not sponsored by any company mentioned above*