Makeup dupes are life savers for beauty addicts on a budget. A makeup dupe is basically an affordable makeup product that is often compared to have a similar (or the same) formula as a makeup product that is much pricier. For example, imagine going to Sephora and picking out a foundation that costs $48. Yes, that foundation might have the best coverage ever and it definitely may be worth the price, but now I want you to imagine going to Walmart and finding a foundation for $8 with a similar formula and maybe even a similar coverage as the $48 foundation. If you're lucky enough to find a makeup dupe, then congratulations, because you just entered the world of saving money.
Makeup dupes goes for all types of makeup products from eyebrow pomades to lipsticks. In 2016, when Kylie Jenner's lip kits came about, a beauty blogger discovered that the lipsticks had almost identical ingredients to Colourpop's lipsticks. Kylie Cosmetics' lip kits are priced at $29, while at the time you could've got a Colourpop lipstick for $6 (they're now $6.50). This is the perfect example in the makeup industry of how you could find a way cheaper version of a more expensive product. In this instance, I'll be listing the TOP 5 concealer dupes. Concealer is like the essential sidekick to foundation, so what affordable concealers are compared to the high-ends?

MAC Select Cover-Up Concealer ($14) → L.A. Girl HD Pro Concealer ($3)
MAC Cosmetics are known for their glorious formula and outstanding coverage, so much that their high-end prices are totally worth it. Their Select Cover-Up Concealer has been rated at a high 4.8/5 stars, and is described to have a "camouflage-like formula that brightens dark areas, erases spots and evens skin tone." If $14 is out of your budget, then you definitely want to go for it's dupe, L.A. Girl's famous Pro Concealer. This is my go-to concealer right now, and for a cheap price like $3, I'm more than pleased with the coverage every time.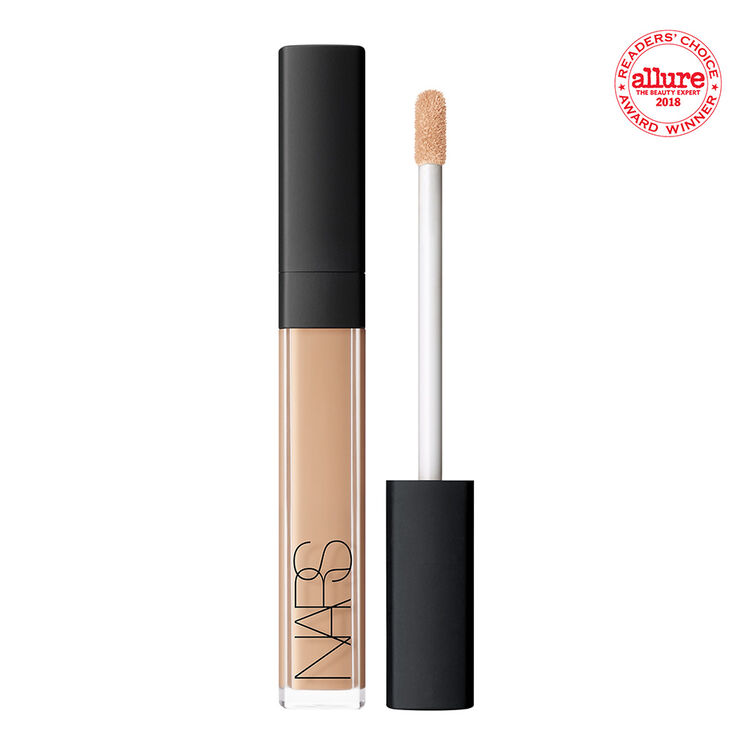 NARS Radiant Creamy Concealer ($30) → Maybelline Fit Me Concealer ($7-$12)
Though the consistency of the NARS concealer is quite thicker, while Maybelline's is more liquid-y, these two have been compared to be very similar when it comes to the wear time and packaging.
Yves Saint Laurent Touche Eclat Concealer ($38) → Maybelline Dream LUMI Touch Concealer ($6-$8)
With a brand like Yves Saint Laurent, you would think there would be no other brand that could ever be compared to such luxury & high-end glam. Well it looks like compared to their Touche Eclat Concealer, Maybelline just might be giving them a run for their money with their Dream LUMI Touch Concealer. Other than their resembling pen packaging, many critics have concluded that Maybelline's concealer has been just as or even more reliable than YSL's when it comes to coverage and formula.
Urban Decay Naked Skin Concealer  ($29) → Maybelline Fit Me Concealer ($7-$12)
Maybelline's Fit Me Concealer has made a second appearance on this list so far, and the brand as a whole has made a third appearance. I think that says a lot about Maybelline, a brand that I personally have relied on for years to give me affordable yet great coverage that won't burn a hole in my wallet. I call Urban Decay's Naked Skin Concealer a "Beauty Guru's essential", because I feel like I've seen almost every beauty guru on YouTube use this concealer at least once on their channel. Urban Decay & Maybelline have been compared to have a similar coverage that is hydrating and blendable.
Tarte Shape Tape Concealer  ($27) → Makeup Revolution Conceal & Define ($7)
Tarte's Shape Tape is praised as the holy grail of all concealers. I thought this was going to be a hard act to follow when it comes to finding any other concealer that could ever be its dupe, but Makeup Revolution managed to pull through with their $7 'Conceal & Define' concealer. Makeup Revolution is a UK-based drugstore brand that I have often spotted while making my way around CVS. Clearly the containers of the two concealers are similar, but what about the coverage? Many beauty bloggers & enthusiasts have tested the two and came to the overall conclusion that while Makeup Revolution's concealer is in fact a dupe of Tarte's Shape Tape, it obviously has slightly less coverage than Shape Tape's, which is costs exactly $20 more.